The lay of the land
You'll find us in the Southern Rhone, in that reputed plateau of Châteauneuf-du-Pape. Five cultural blocks strong, our largest and most homogeneous plots are home to our primary red varietals: Grenache, Syrah and Mourvèdre. On their South and South-West facing slopes, this trio make up 22.4 of our 27 hectares of vines. Meanwhile, our whites take 3 hectares of land at the highest point in the vineyard, contributing to the small number of refreshing whites produced in the region.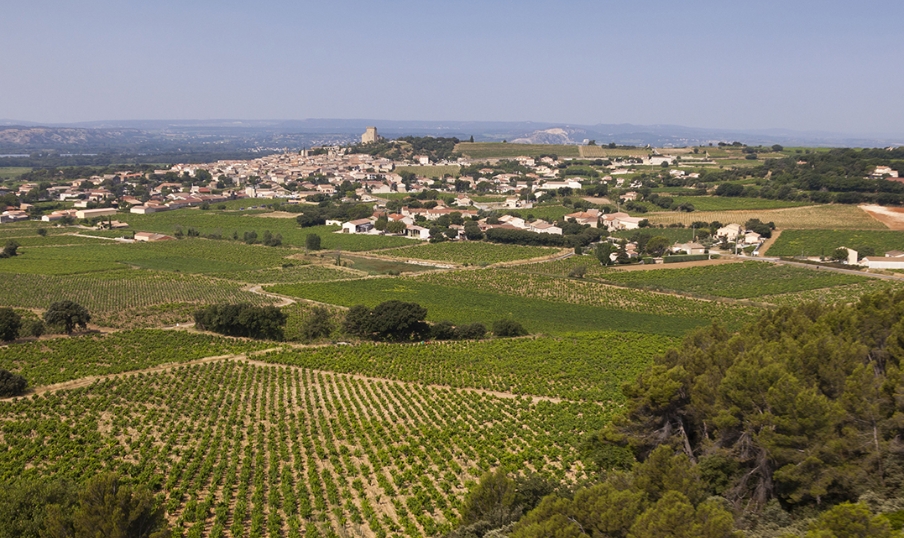 Under The Surface
Millions of years, four ice ages, a retreating Rhone and Alpine diluvium have made our soil what it is today. Impoverished by nature, Châteauneuf-du-Pape soils are traditionally characterised by large pebbles, some of them retaining heat and speeding up the ripening process. Ours are varied soils. Each plot lies on a clay base, enabling some water retention and resistance to water stress. Whilst our whites grow on superficial sandy-clay soils, our red plots are composed of quartzite pebbles, with three types of subsoil. Stony limestone-clay, molasses and safer (sandy limestone) and deep sandy soil lend our yields distinct characteristics. This is the perfect microcosm for our happy grapes.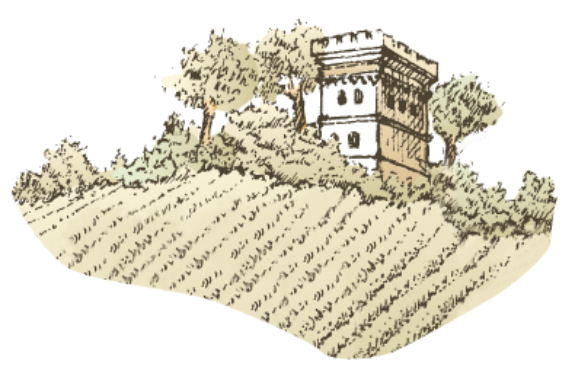 Long, hot summers.
Châteauneuf-du-Pape is prone to long, hot summers. A powerful mistral wind carries away any moisture, intensifying the dry climate and drought. This is the arid climate that our vines thrive in, with the wind protecting us against coulure and disease. Rich, spicy and full bodied reds are the bountiful offspring of warm-climate viticulture.
Our whites, however, are exposed to the North to moderate the heat, accounting for their freshness.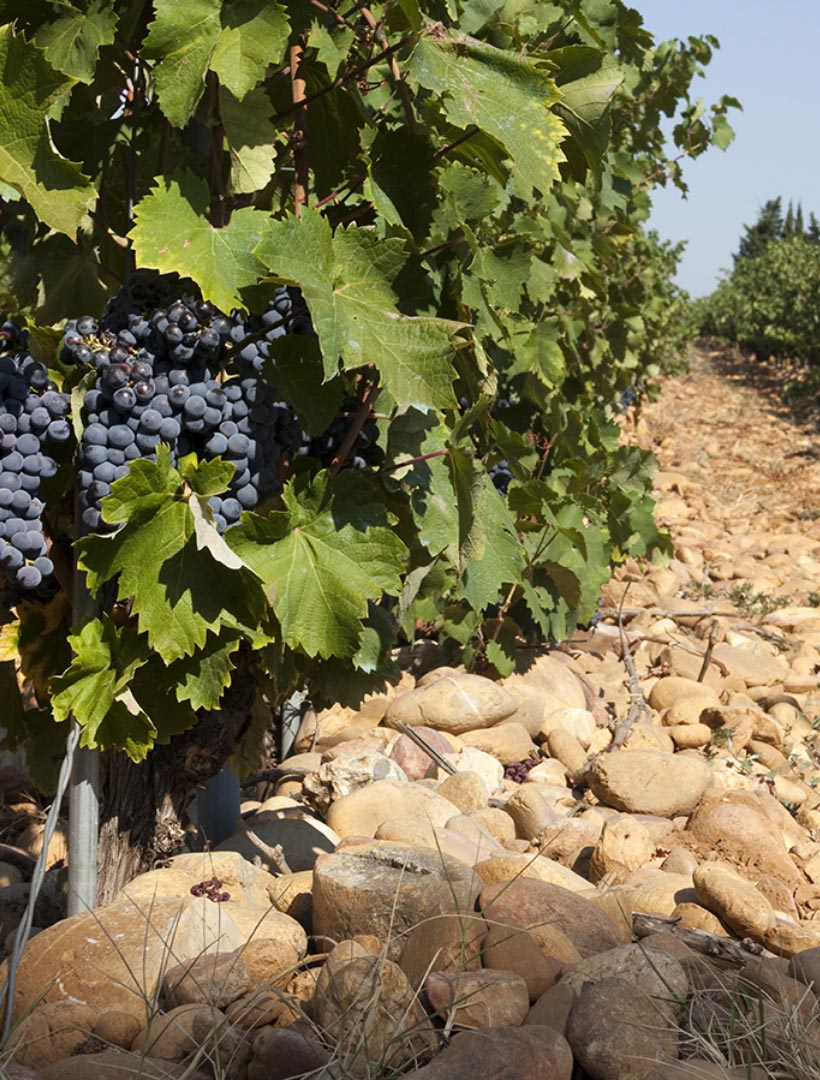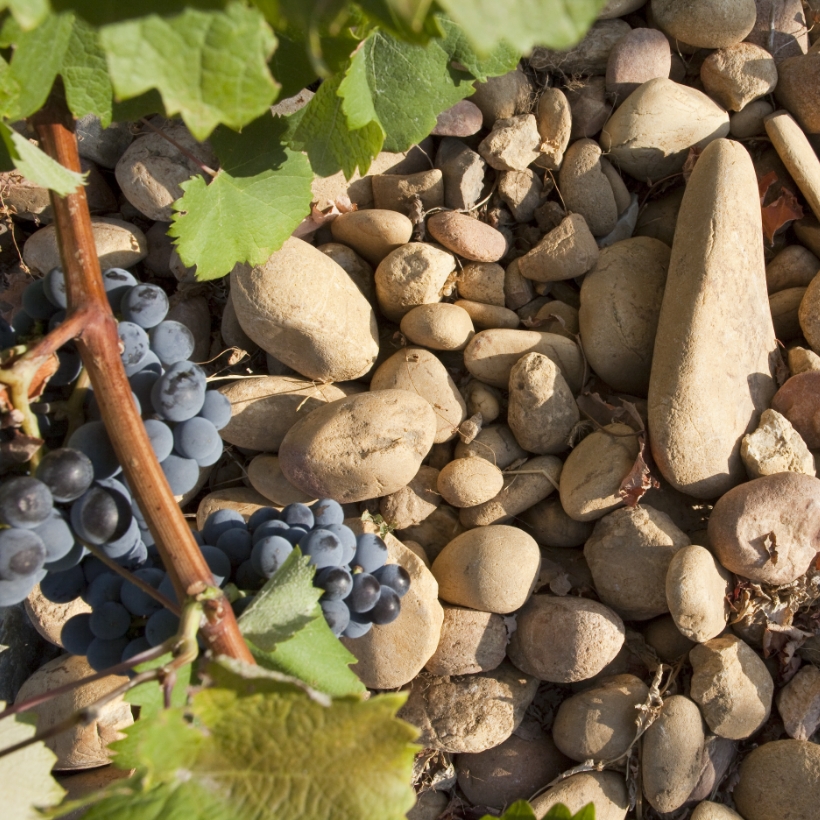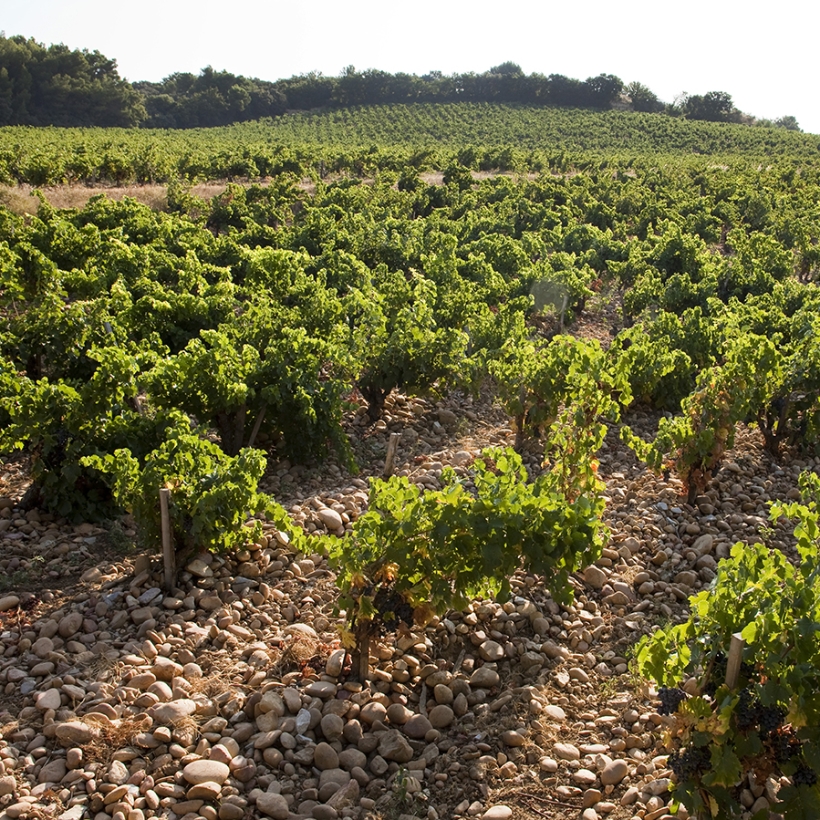 Clay
A key component to any winemaking land in France, this clayish soil releases minerals into our vines. You'll find it in the lower part of the appellation.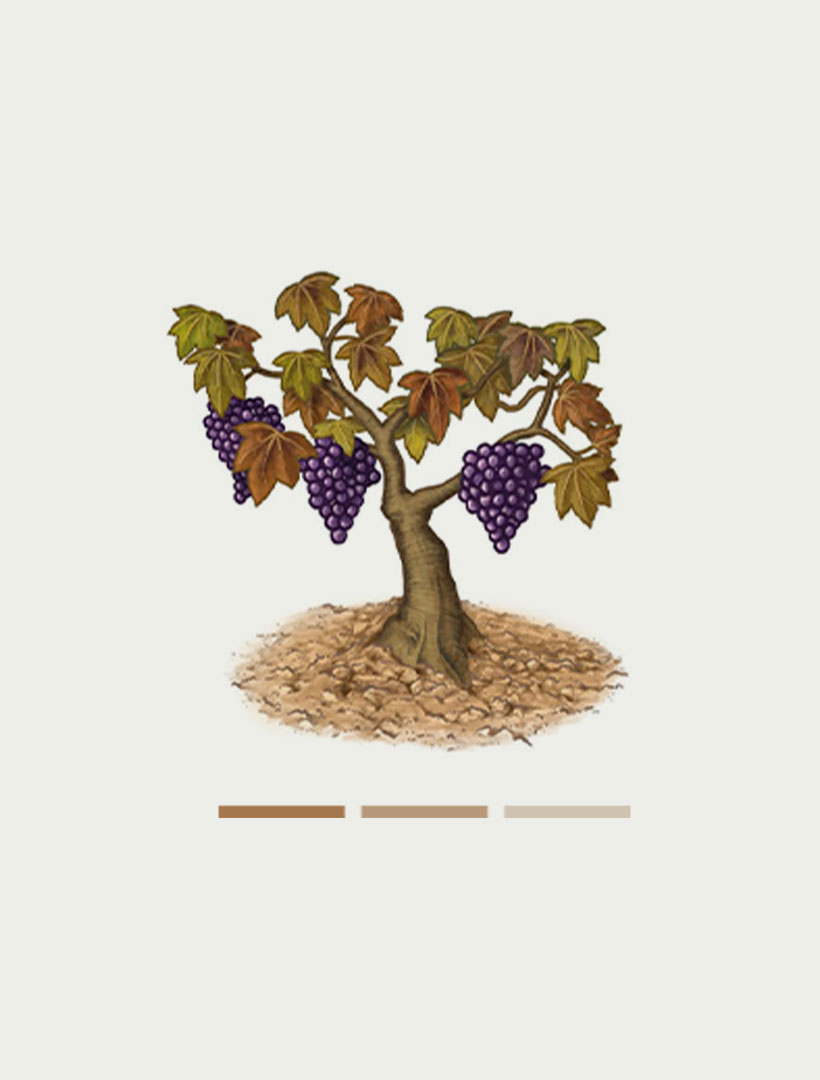 Pebbles
Deposited by the retreating Rhone, pebbles retain heat which speeds up the ripening process of our vines. Strewn all over the appellation, their subsoil can vary from clay to sand and limestone in parts.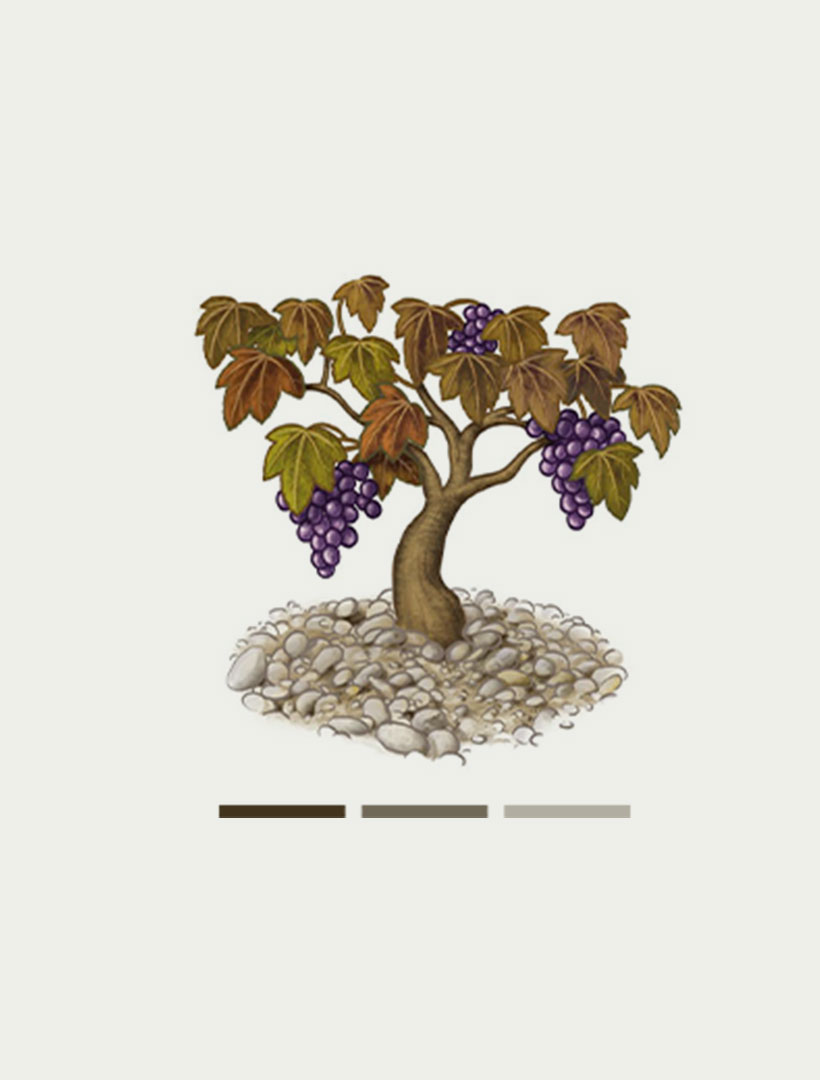 Marl
Consisting of limestone laid down in the Cretaceous period, our whites thrive off this sandy limestone which imparts a salinity and mineralogy. You'll find it in the East of the appellation.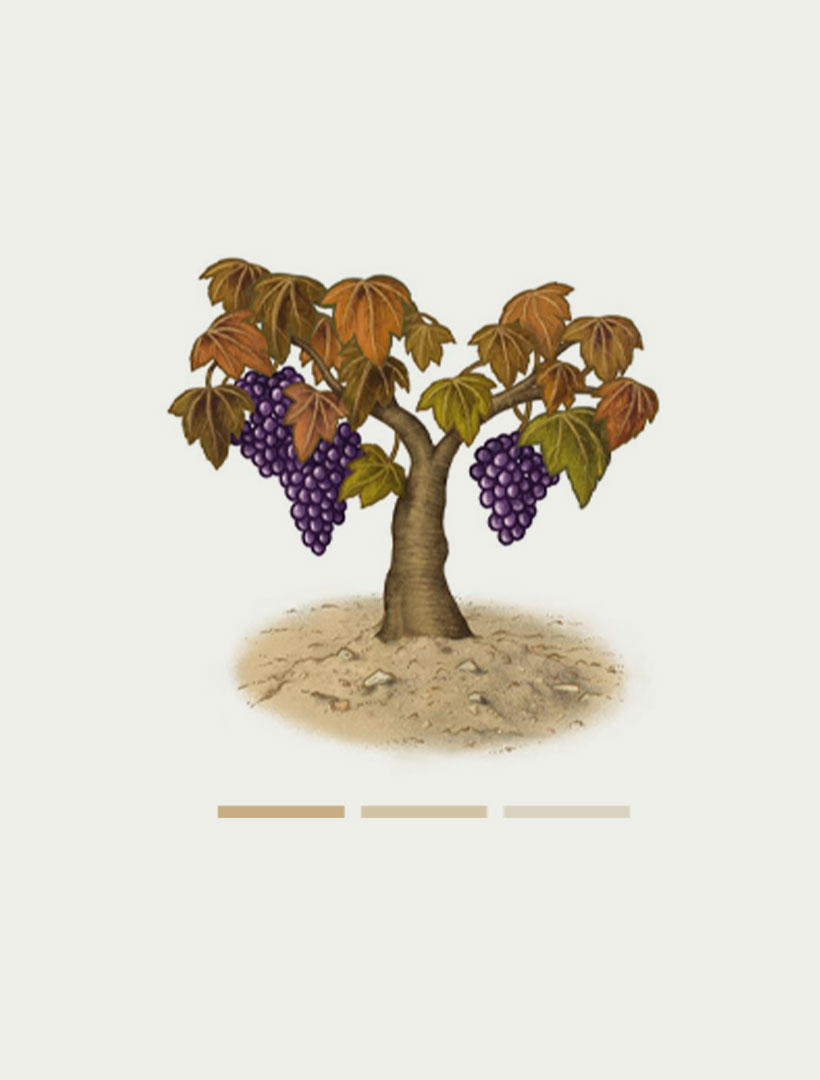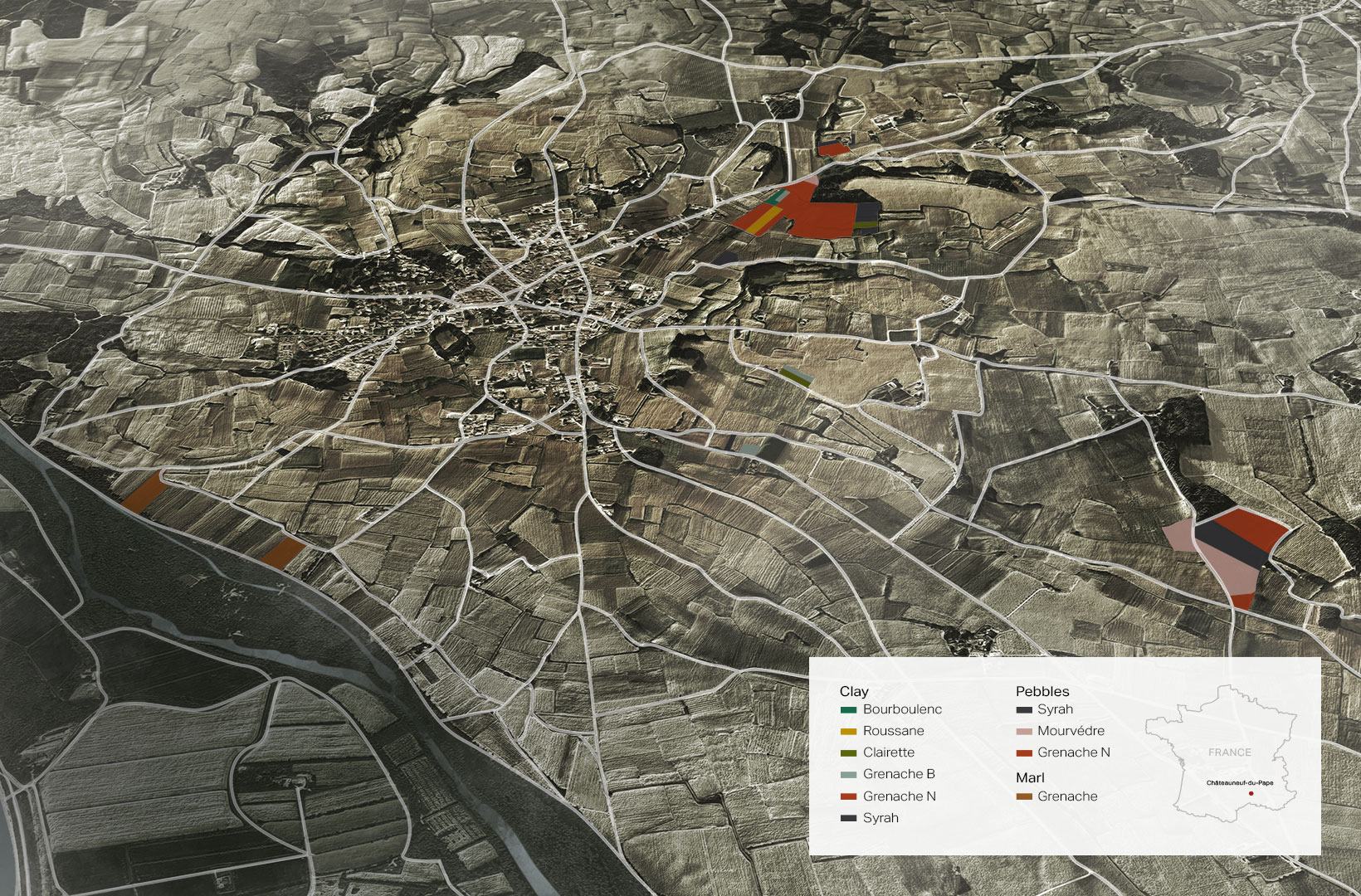 Grand Pierre and Bois des Sénéchaux
Clay and pebbles to the north of the appellation.
Bourboulenc

Syrah

Clairette

Grenache B

Mourvédre

Grenache N

Roussane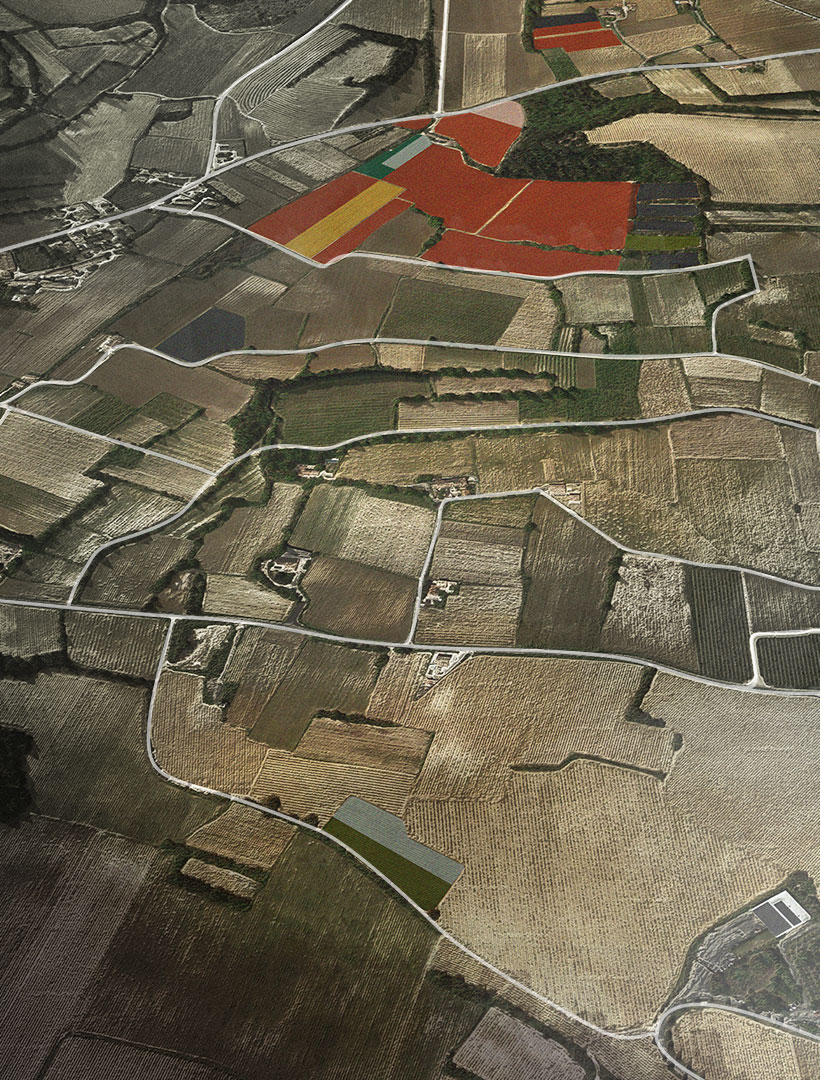 Le Reves - La Nerthe
Pebbles to the east of the appellation.
Mourvédre

Syrah

Grenache N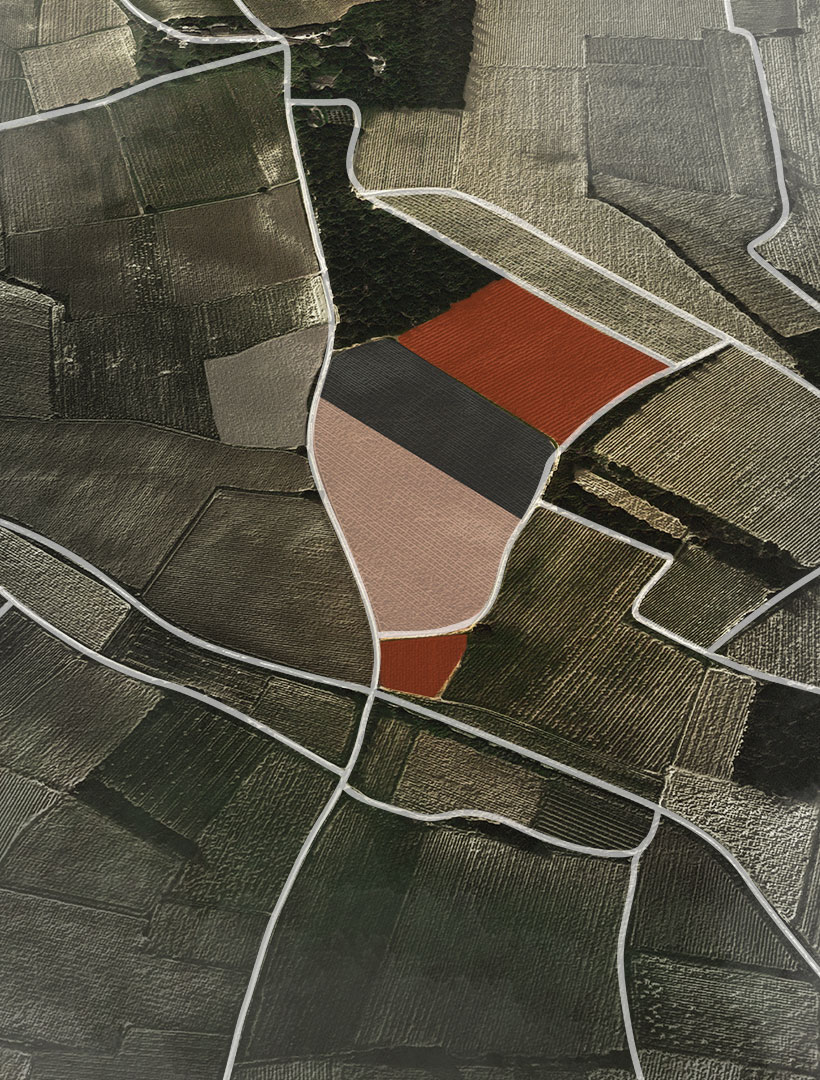 Le Chemin de Sorgues
Clay at the centre of the appellation.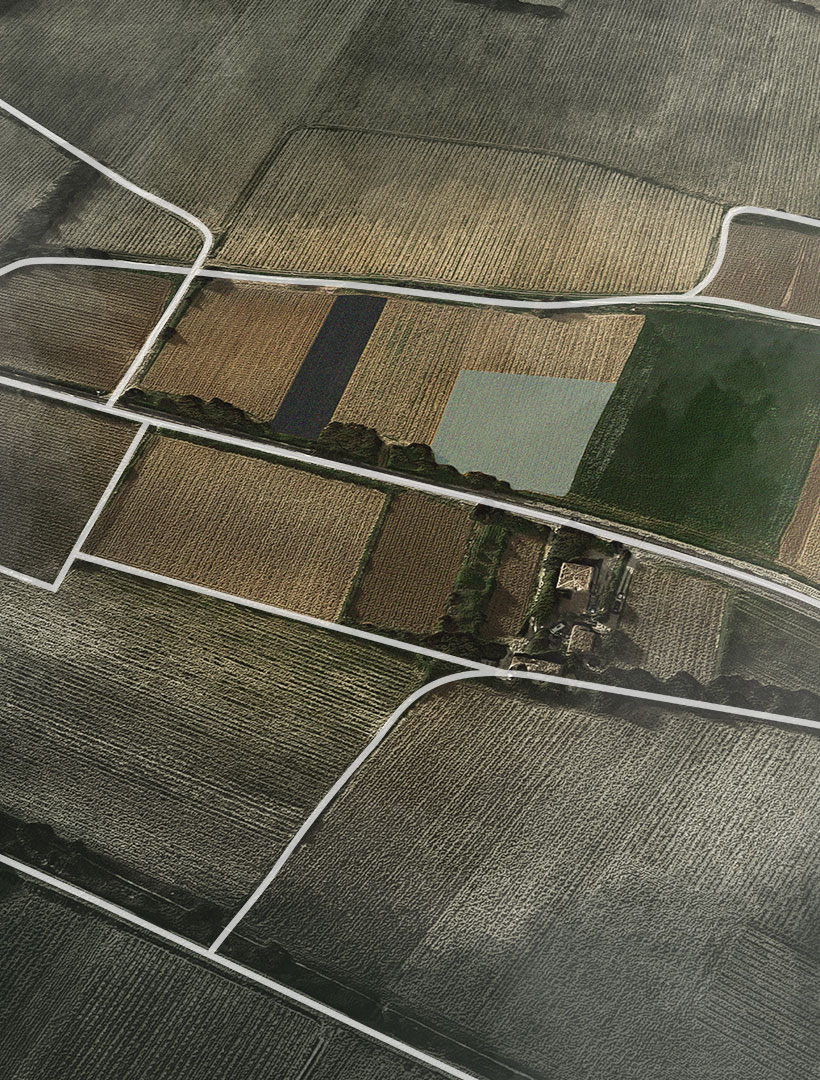 Bois de La Ville
Marl to the south of the appellation.